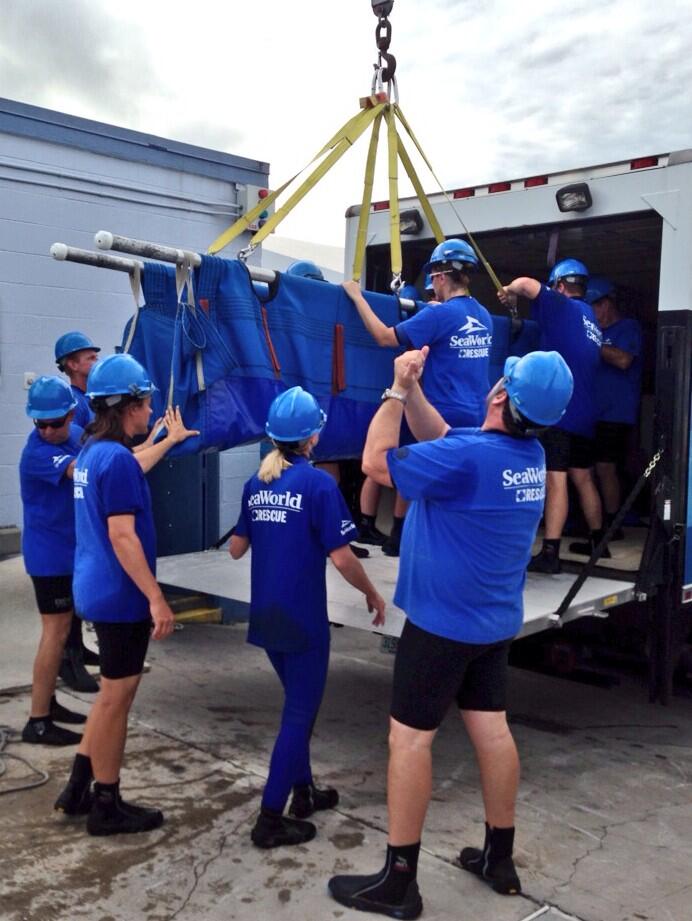 That's not construction work you see up there -- that's the amazing and dedicated Sea World Animal Rescue team loading up one of four Florida manatees that will be released back into the wild today.
And you can watch it while it's happening!
Just create a free account at Livestream via the above link, and you can watch while the team releases the now-rehabilitated mammals back into the hopefully safe waters. Here is the official information on the release:
On July 18th, watch live as SeaWorld Orlando's Animal Rescue Team returns four manatees to the waters of Eddy Creek in Brevard County, Fla. The four manatees had been receiving care at SeaWorld Orlando for the past few months and have been medically cleared for their return on July 18. Each manatee has been fitted with a satellite tag. This tag allows the FWC to monitor the animals' movements to ensure their success. Helping in the release are Canaveral National Seashore and Florida Fish and Wildlife Conservation Commission team members. All manatee rescue footage produced by SeaWorld under FWS Permit Number MA7701911. Stay connected on all SeaWorld happenings by "liking" us on Facebook, https://www.facebook.com/SeaWorld
Best of luck to the team and the manatees.