You read that right, Orlando fans -- entirely new restaurants are coming to Universal Orlando's City Walk. Let's run through the delicious list, shall we?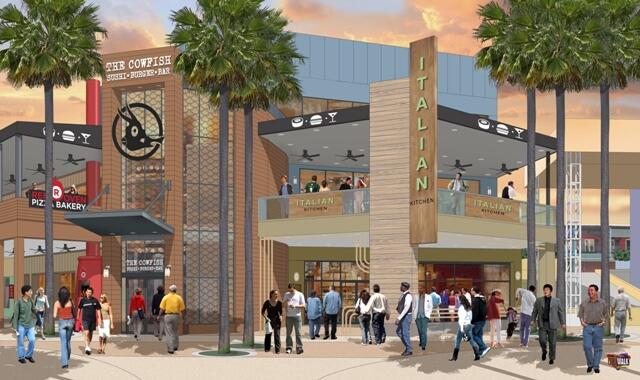 The Cowfish: You know how annoying it is when half of you want sushi and the other half wants burgers? Well, that is no longer going to be a problem -- Welcome to The Cowfish, the burger AND sushi joint coming to City Walk in 2014. This bar restaurant will feature the finest in meat on a bun along with exceptional sushi and sashimi for your dining pleasure.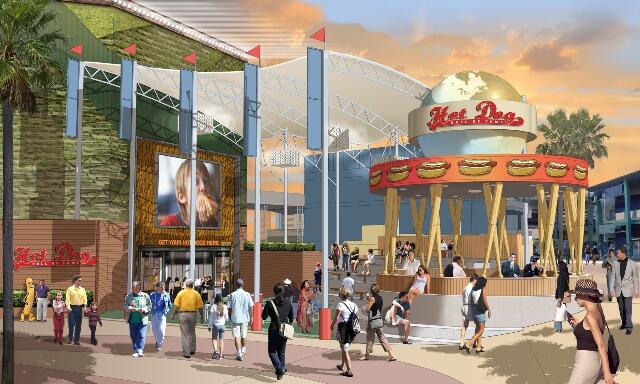 Looking for an all-American treat? How about hot dogs every which way? Look no further than the Hot Dog Hall of Fame! This is where you can get dogs of all shapes and sizes, with toppings galore. I can't wait until we get more information on this one, as I hear the menu choices will be mind-boggling. Let's hear it for the dog!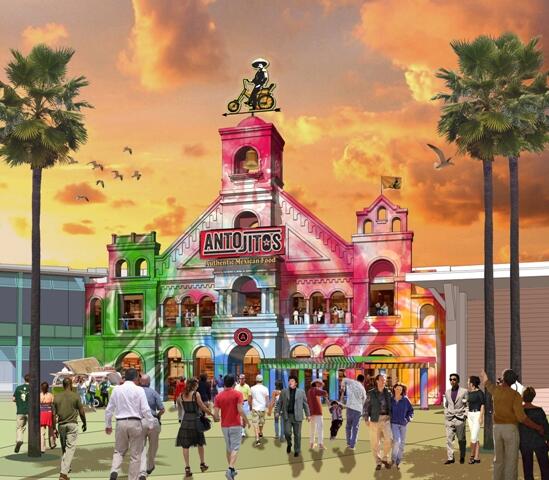 Viva! Mexican food is coming too. Antojitos will feature Mexican street food (the name literally translates to "little cravings" and this will be the place for both full meals and terrific snack options.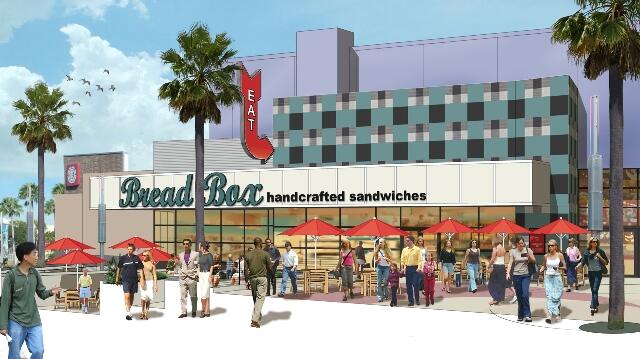 Handcrafted sandwiches are another new option coming your way. The Bread Box is the place where you can sit down and relax or grab something to go so you can munch as you wander the park.
In addition to these great new eateries, Starbucks will be moving location from downstairs to up, and expanding their footprint for all you coffee drinkers. Coldstone Creamery is also coming, as well as Menchies Frozen Yogurt.