The Orlando Eye is a 400-foot tall Ferris wheel of sorts, or, as their website describes it, a "400-foot tall observation wheel". It is located right on International Drive (
click here for Google maps location
), and, for the first time in a long time, it presents a new angle to see Orlando. One that, until now, very few people have been fortunate to see.
From high above the ground, encapsulated in comfortable viewing rooms, riders are able to look out over and past Orlando in all directions. It's really an incredible way to soar above all the action below, to see all the theme parks, lakes, and water parks, to view the Orlando city skyline, to point in the direction of a hotel you might be staying in, and, on a clear day, to see all the way to Cape Canaveral and the Atlantic Ocean.
The Orlando Eye has posted it's opening times through December 31st, and the attraction will open every day at 10 AM. It will close each night at 10 PM, with the exception of Saturdays and Sundays, when it will be open till midnight. Tickets are fairly affordable at $25, however, if you prepurchase your tickets and schedule a time slot, the price is discounted to only $18. And, if you would like a glass of champagne for your adventure, the price is $32. They also offer several combo ticket options, where you receive discounts if you pair your Orlando Eye ticket with other attractions (SEA LIFE, Madam Tussaud's, and Legoland).
To check out The Orlando Eye website,
click here
.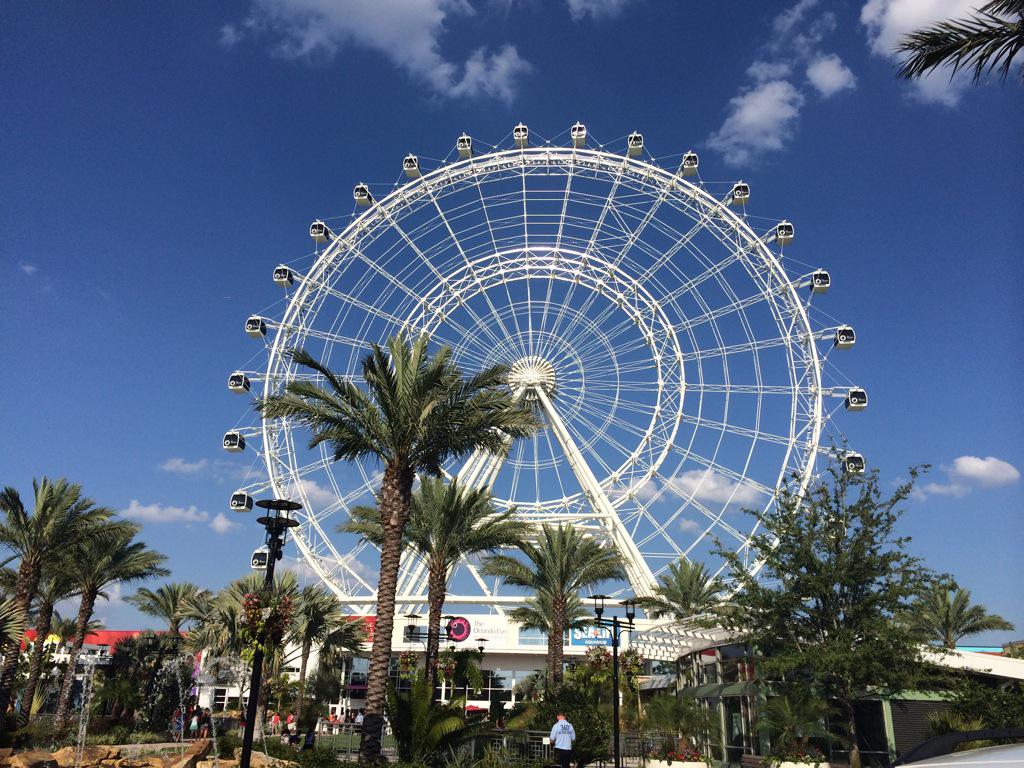 Over the weekend, there was a small issue with the wheel, and the attraction was shut down for approximately an hour. Although there were some frustrated guests, the crews worked hard and quickly to get it back up and running.
More info here